Young Alumni Giving
*Note: Only one person/login per registration.
Overview
---
Welcome to AGN's Young Alumni Giving workshop! This virtual event will take place online using Zoom and will begin on Thursday, April 6th at 11:30AM EST. You will be able to access each general session 5 minutes prior to its start time. To join the event, review the information and zoom links on the "Join Sessions" tab.
---
The experience that alumni have in the first several years after graduation can have a profound influence on their relationship with their alma mater for the rest of their life. When recent graduates feel welcomed and are informed about the benefits of belonging to the alumni community, they're more likely to become engaged and stay engaged. What's more, when they understand the importance and impact of giving back, they're apt to support the institution financially—now and in the future.
Participants will have an opportunity to:
Discover the latest trends and current best practices in young alumni giving
Meet and get to know colleagues from other institutions
Find out how other organizations approach their work
View and discuss real examples, issues, and ideas
Examine your own efforts and identify opportunities for improvement
Obtain tools, templates, and other materials
Earn CFRE credit
And more!
If you need technical or customer support at any time prior to or during the event, please contact our dedicated support representative at 888.407.5064 or [email protected].
Join Sessions
---
To participate in a live session, please click below on the title of the session you wish to join. When a separate window opens in Zoom, please enter the password listed under the session title. Event audio is available via streaming (through your computer speakers) or you may listen over the phone by calling 929.205.6099 and entering Meeting ID 864 9092 1369. If you have any issues with the audio through your computer, we strongly advise you to dial in using the phone number.
---
Welcome/Overview of the Day
(Password: YAGIVING23)
11:30-11:45 AM Eastern Time
Review the day's agenda and find out how to get the most out of AGN's resources.
---
Introductions, Institutions, & Issues
(Password: YAGIVING23)
11:45AM-12:15PM Eastern Time
Meet peers from other institutions and learn about their program structures, goals, and challenges.
---
Individual Assignment/Break
12:15-12:30PM Eastern Time
Work independently on an assigned task and take some time to rest, get a snack, check email, etc.
---
Assessing Opportunities
(Password: YAGIVING23)
12:30-1:30PM Eastern Time
Use a self assessment tool to identify potential growth areas and develop actionable strategies to improve your program.
---
Individual Assignment/Break
1:30-2:00PM Eastern Time
Work independently on an assigned task and take some time to rest, get a snack, check email, etc.
---
Show & Tell
(Password: YAGIVING23)
2:00-3:25PM  Eastern Time
Share an example, a special initiative, or new idea and get feedback from your group on how to make the most of it.
---
Bringing It Together
(Password: YAGIVING23)
3:25-3:30PM Eastern Time
Hear key takeaways, lessons learned, and final words of advice from the workshop's expert faculty.
For more information, please contact us at 888.407.5064 or [email protected]
Faculty
Mae Parker
Mae has more than 15 years of experience in annual giving and educational fundraising. She currently serves as Director of Annual Giving at Grinnell College and has previously led various programs at Earlham College. Mae holds a B.A. in Business and Nonprofit Management from Earlham College and an M.A. in Executive Development for Public Service from Ball State University. She also received a Certificate in Fundraising Management from The Fund Raising School at Indiana University.
Melinda Phillips
With over 15 years of experience in annual giving and educational fundraising, Melinda has led programs at Vanderbilt University and its Owen Graduate School of Management. Her other experience includes work with the Annual Giving Directors Consortium and the Rhodes College Alumni Board. She holds a B.A. from Rhodes College and an M.T.S. from Harvard Divinity School.
Jessica Bradbury
With nearly 10 years of experience in educational and nonprofit fundraising, Jessica has led programs at The University of Pennsylvania and Books in Homes USA. Her other experience includes work with Programs Employing People, Restorative Practices in Action, and the Association of Fundraising Professionals. She holds a B.S. in Tourism and Hospitality Management from Temple University and an M.A. in Non-Profit Leadership from the University of Pennsylvania.
Dan Allenby  |  Principal & Founder at Annual Giving Network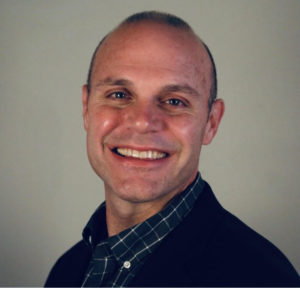 Dan is an author, speaker, and consultant who has worked with educational institutions for more than 25 years to improve their fundraising results. An internationally recognized expert on annual giving, he is a CASE Laureate and recipient of the prestigious Crystal Apple Award for Teaching Excellence. His book Ideas for Annual Giving offers designs for helping organizations increase their levels of sustainable philanthropic support. Dan has led annual giving and membership programs at Boston University, Tufts University, Georgetown University, and the National Geographic Society. He also served on the faculty for CASE's Summer Institute in Educational Fundraising and chaired its Senior Annual Giving Professionals Conference and Annual Giving Workshop for five collective terms. He holds a B.A. in History from James Madison University and a M.B.A. from Boston College. Outside of work, Dan enjoys spending time with his family, writing songs, and getting away to the beaches of Cape Cod. His philosophy is that success comes from focusing on what's right in front of you.
Event Materials
Please click on the links below to access the workshop materials and additional training tools. 
---
General Materials
---
For more information, please contact us at 888.407.5064 or [email protected]