Resources
As the world's leading resource for annual giving programs, AGN helps educational institutions develop sustainable sources of philanthropic support. We're proud to have served thousands of colleges, universities and independent schools through our research, training, and consulting services, and through our membership program, which provides ongoing access to professional development.
---

Webinars
AGN's Webinar Library provide structured training from some of the industry's leading practitioners and subject matter experts. In addition to weekly live interactive events, we also maintain a library with hundreds of on-demand recordings that empower staff and volunteers to learn at their own direction and pace. Learn more.
---
Samples
AGN's Sample Library contains hundreds of examples from annual giving programs around the world, including fundraising appeals, stewardship communications, and volunteer materials. AGN members get exclusive access to the entire library where they can search for ideas and get inspired by the work of others. Learn more.
---
Benchmarks
AGN conducts regular polls, surveys, and other research to benchmark trends in the field of annual giving and educational fundraising. Key findings are shared with members through special reports, webinars, workshops, and other programs. Learn more.
---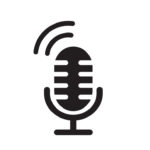 Podcast
AGN's podcast, Starting Point, features interesting people from across the world of annual giving and educational fundraising. Tune in with host Dan Allenby to find out how each guest got started, who inspired them, mistakes they made, decisions that mattered, and why annual giving is important to them. Learn more.
---
Blog
AGN's blog features stories, case studies, and advice from some of the industry's leading experts and practitioners. Filled with tips and techniques, they offer great ideas to help educational institutions improve their annual giving programs. Learn more.
---
For more information, please email us at [email protected] or call 888.407.5064.