Workshop: Reunion Giving
July 14, 2022 from 11:00am - 4:30pm ET (Online)
Overview
---
Class reunions can be one of the most effective ways to increase giving from alumni. Building on feelings of nostalgia and leveraging class affinity, reunion gift campaigns offer annual giving programs a special opportunity to engage volunteers, attract new donors, reactivate lapsed donors, and solicit leadership level gifts from your most loyal and engaged supporters.
Join us on Thursday, July 14th for a one-day interactive workshop that will provide you and your colleagues with a framework for maximizing reunion giving at your institution.
Participants will have an opportunity to:
Learn about best practices and latest techniques in reunion fundraising

Participate in interactive exercises and focused small-group discussions

Network with peers to share examples, ideas, and experiences

Obtain workshop handouts and other materials

Earn CFRE credit

And more!
This event is ideal for advancement professionals at educational institutions who wish to review and improve their understanding and application of current best practices in reunion gift fundraising.
Save $75 when you register by

Friday, June 24th

AGN Members save an additional 20%

Receive further discounts when registering multiple attendees from one institution
Program
(all times are EDT)
---
10:50am - Workshop Sign-In Begins
11:00am - Welcome/Overview of the Day 
11:15am - Developing a Plan (15 minutes)
Learn how to establish ambitious yet manageable fundraising targets and launch a successful reunion giving campaign.
11:30am - Small Group Breakout #1 (30 minutes)
Engage in small-group discussions to talk about issues, share examples, and exchange ideas.
12:00pm - Short Break (15 minutes)
12:15pm - Recruiting and Supporting Volunteers (15 minutes)
Explore ways to involve volunteers and create productive experiences that advance your reunion fundraising efforts.
12:30pm - Small Group Breakout #2 (30 minutes)
Engage in small-group discussions to talk about issues, share examples, and exchange ideas.
1:00pm - Long Break (60 minutes)
2:00pm - Soliciting Reunion Gifts (15 minutes)
Learn how to develop a strategic and integrated solicitation strategy using a variety of tools and channels.
2:15pm - Small Group Breakout #3 (30 minutes)
Engage in small-group discussions to talk about issues, share examples, and exchange ideas.
2:45pm - Short Break (15 minutes)
3:00pm - Stewarding & Retaining Reunion Gift Donors (15 minutes)
Explore ways to celebrate successes during reunion and keep reunion donors engaged and giving in the years that follow.
3:15pm - Small Group Breakout #4 (30 minutes)
Engage in small-group discussions to talk about issues, share examples, and exchange ideas.
3:45pm - Bringing It All Together
Conclude the day with a summary of lessons learned and opportunities to continue learning.
4:00pm - Workshop Ends
Faculty
---
Melinda Phillips 
Melinda is a leader in the field of annual giving and an expert on leadership giving, volunteer management, and parent engagement. With over 15 years of experience, she has led programs at Vanderbilt University and its Owen Graduate School of Management and served as Vice Chair for the Annual Giving Directors Consortium and as a member of the Rhodes College Alumni Board. She holds a B.A. from Rhodes College and an M.T.S. from Harvard Divinity School. Outside work, Melinda enjoys hiking, cooking, and traveling with friends. Her philosophy is that it always pays to be personal.
Mae Parker 
Mae Parker is a leader in annual giving, with particular expertise in alumni engagement and philanthropy. For more than 15 years, she has led annual giving programs at Grinnell College and Earlham College, and is a past Co-Chair for the STAFF organization. She has also Co-Chaired Grinnell-Newberg Schools efforts in fundraising development for Diversity, Equity, and Inclusion work. Mae received a Certificate in Fundraising Management from The Fund Raising School at Indiana University, and holds a B.A. in Business and Nonprofit Management from Earlham College along with an M.A. in Executive Development for Public Service from Ball State University.
Dan Allenby  |  Principal & Founder at Annual Giving Network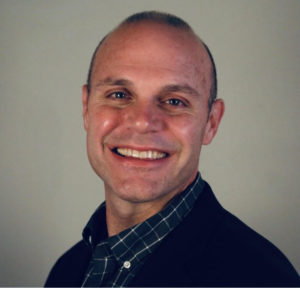 Dan is an author, speaker, and consultant who has worked with educational institutions for more than 25 years to improve their fundraising results. An internationally recognized expert on annual giving, he is a CASE Laureate and recipient of the prestigious Crystal Apple Award for Teaching Excellence. His book Ideas for Annual Giving offers designs for helping organizations increase their levels of sustainable philanthropic support.
Dan has led annual giving and membership programs at Boston University, Tufts University, Georgetown University, and the National Geographic Society. He also served on the faculty for CASE's Summer Institute in Educational Fundraising and chaired its Senior Annual Giving Professionals Conference and Annual Giving Workshop for five collective terms. He holds a B.A. in History from James Madison University and a M.B.A. from Boston College. Outside of work, Dan enjoys spending time with his family, writing songs, and getting away to the beaches of Cape Cod. His philosophy is that success comes from focusing on what's right in front of you.
---
For more information about this workshop, please contact us at 888.407.5064 or [email protected].