Workshop: Increasing Support from Parents
Overview
---
Welcome to AGN's Increasing Support from Parents workshop! This virtual event will take place online using Zoom and will begin on Thursday, January 20th at 11AM EST. You will be able to access each general session 5 minutes prior to its start time. To join the event, review the information and zoom links on the "Join Sessions" tab.
---
Parents are an important source of philanthropic support for most educational institutions. But the window of opportunity to cultivate parent donors is often short—limited to the time when their children are in school. Identifying the strongest prospects, engaging them in meaningful ways, and soliciting them at the right time and for the right area will improve fundraising results today, increasing the likelihood that parents will stay involved and supportive for years to come.
Participants will have an opportunity to:
Discover the latest trends and current best practices in parent giving

Exchange ideas, examples, and experiences with colleagues from other institutions 

Obtain workshop handouts and other materials

And more!
If you need technical or customer support at any time prior to or during the event, please contact our dedicated support representative at 888.407.5064 or [email protected]
Join Sessions
---
To participate in a live session, please click below on the title of the session you wish to join. When a separate window opens in Zoom, please enter the password listed under the session title. Event audio is available via streaming (through your computer speakers) or you may listen over the phone by calling 929.205.6099 and entering Meeting ID 850 7721 4585. If you have any issues with the audio through your computer, we strongly advise you to dial in using the phone number. 
---
Welcome/Overview of the Day
(Password: Parents22)
11:00-11:15 AM Eastern Time
---
Identifying Parent Prospects
(Password: Parents22)
11:15-11:45AM  Eastern Time
Learn how to uncover and engage potential parent donors early on in their relationship with the institution.
---
Small Group Discussions
(Password: Parents22)
11:45-12:30PM Eastern Time
Engage in small-group discussions to talk through issues, share samples, and exchange ideas.
---
Break
12:30-1:00PM Eastern Time

---
Soliciting Parents for Support
(Password: Parents22)
1:00-1:30PM  Eastern Time
Examine how to develop an integrated solicitation strategy using a variety of tools and channels.
---
Small Group Discussions
(Password: Parents22)
1:30-2:15PM Eastern Time
Engage in small-group discussions to talk through issues, share samples, and exchange ideas.
---
Break
2:15-2:45PM

---
Engaging & Cultivating Parent Leaders
(Password: Parents22)
2:45-3:15PM Eastern Time
Explore ways to involve key parent prospects in the life of the institution through communications, meetings, events, and volunteer opportunities.
---
Small Group Discussions
(Password: Parents22)
3:15-4:00PM Eastern Time
Engage in small-group discussions to talk through issues, share samples, and exchange ideas.
---
Bringing It Together/Wrap-up
(Password: Parents22)
4:00-4:15PM Eastern Time
Conclude the day with a summary of lessons learned and opportunities to continue learning.
---
 For more information, please contact us at 888.407.5064 or [email protected]
Faculty
---
Melinda Phillips | Vanderbilt University
Melinda Phillips is a fundraising and engagement professional with more than 15 years of experience in development and alumni relations. She is currently the Assistant Vice Chancellor of Annual Giving at Vanderbilt University, where she oversees a team charged with raising current-use support across the university and increasing engagement and participation among alumni, parents, students, and friends. Previously, she oversaw annual giving volunteer efforts for Vanderbilt's undergraduate schools and served as Director of Annual Giving for Vanderbilt's Owen Graduate School of Management. Melinda earned her BA from Rhodes College and her MTS from Harvard Divinity School.
Jason Sabow | University of North Carolina at Chapel Hill
Jason Sabow is the Director of Development for Parents Giving at University of North Carolina at Chapel Hill, where he oversees parent engagement and fundraising efforts across the institution. He previously ran parent programs at UNC Kenan-Flagler Business School and worked in athletics marketing for both higher education and the private sector. Jason holds a B.A. in Economics and Sports Management from UNC Chapel Hill.
Jozi Snowberger |  Elon University
Jozi Snowberger is the Senior Director of Parent Engagement at Elon University, where she creates and develops programs, initiatives, and volunteer experiences for Elon parents and families through the Elon University Parents Council and the Elon Family Ambassadors. In addition to over a decade in annual giving and parent programs at Elon, she previously served as the Director of Annual Giving at UNC College of Arts and Sciences. Jozi holds a BS in Sport Management from Elon University and a Certificate in Non-profit Management from Duke University.
Mary Risner | Westover School
Mary Risner is the Chief Development Officer at Westover School in Middlebury, CT, where she leads the Development and Alumnae Relations team in support of Westover School. She previously served as the Executive Director, Brown Annual Fund overseeing a $48 million Fund and Director of Class Giving and Reunion Programs at the University of Pennsylvania, where she oversaw reunion gift efforts for The Penn Fund. Her 22-year career in fundraising also includes more than a decade at Franklin & Marshall College where she served as the Director of Reunion Giving. Mary holds an M.S. in Organizational Dynamics from the University of Pennsylvania and a B.S. in Business Economics from Bloomsburg University of Pennsylvania.
Dan Allenby | Principal & Founder at Annual Giving Network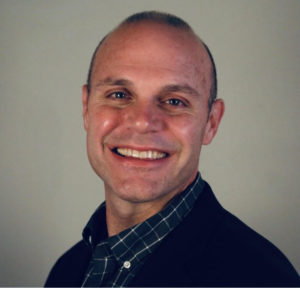 Dan is an author, speaker, and consultant who has worked with educational institutions for over 25 years to improve their fundraising results. An internationally-recognized expert on annual giving, he is the recipient of CASE's prestigious "Crystal Apple" award for teaching excellence. His book – Ideas for Annual Giving – offers designs for helping organizations increase their levels of sustainable philanthropic support. Dan served as the assistant vice president for annual giving at Boston University during its $1 billion capital campaign, and previously led fundraising and marketing programs at Tufts University, Georgetown University, and the National Geographic Society. He served on the faculty for CASE's Summer Institute in Educational Fundraising, and chaired its Senior Annual Giving Professionals Conference and Annual Giving Workshop for five collective terms. Dan holds a B.A. in History from James Madison University and an M.B.A. from Boston College.
Event Materials
Please click on the links below to access the workshop materials and additional training tools. 
---
General Materials
---
For more information, please contact us at 888.407.5064 or [email protected]