Boosting Year-End Annual Fund Results
Posted on 05/06/2021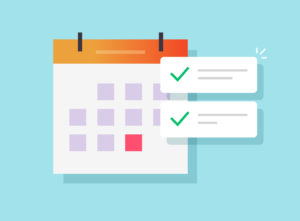 Deadlines are powerful motivators. There are few places that this is felt more acutely than inside an office of annual giving. As the end of the fiscal year approaches, teams are busy monitoring progress, preparing final appeals, and communicating with donors and volunteers. There's a sense of urgency and only a limited amount of time remaining to do what needs to be done.
While 365 days might feel like a lot of time at the outset, that feeling often goes away in the final months of a fiscal year. What you do during this critical crunch time can determine whether or not your goals are achieved and your institution receives the resources it needs to fulfill its mission. With that in mind, here are 10 things you can do in the final weeks and months of the fiscal year to help boost your institution's annual fund results:
Review your goals – Make sure everyone is on the same page, centered around the same priorities, and monitoring key performance metrics.
Focus on last year's donors – They're the most likely prospects to give now. The three keys to a successful annual giving effort are retention, retention, and retention.
Remind those with open pledges – Verbal commitments can be easy to forget. Send reminders via mail or email—and don't be shy about picking up the phone if you don't get a response!
Try second asks – Go back to those who already made a gift in the current fiscal year and ask them to give

again

. This might be a good way for them to support something new or move into a giving society.

Spend time with gift officers – Schedule time to sit down and review lists of the prospects they manage. Try to determine when and how to solicit each prospect for an annual fund gift. Ask what you can do to help. Offer to produce personalized year-end appeal letters on their behalf.
Lobby your boards – Sometimes the most important volunteers and donors are the easiest to overlook when it comes to annual giving. Consider engaging these key stakeholders in year-end outreach.
Update your signature and voicemail greeting – Include a reminder about the fiscal year-end date and offer instructions for those who might want to donate.
Provide a "cheat sheet" to your colleagues and volunteers – Create a simple one-pager outlining the various ways people can make a gift. Include the URL for your online giving form, stock and wire transfer instructions, a phone number to call, and an email address to contact for assistance.
Make sure your gift processing team is prepared – If all goes well, they should be busy. Share a copy of your appeal schedule and samples of any reply devices they can expect to receive. Think about ways you can show your appreciation (e.g., breakfast treats!) for their hard work and increased activity.
Start planning for next year – Don't wait until after the year ends to start thinking about what's ahead. If you do, you're bound to miss out on early opportunities.
---
AGN Members receive unlimited access to our resources, discounts, and other benefits. Click here to learn more.
Want to stay up-to-date on best practices in annual giving? Click here to follow AGN's Page on Linkedin!
---