Workshop: Young Alumni Giving
February 10, 2022 from 11:00am - 4:30pm ET (Online)
Overview
---
The experience that alumni have in the first several years after graduation can have a profound influence on their relationship with their alma mater for the rest of their life. When recent graduates feel welcomed and are informed about the benefits of belonging to the alumni community, they're more likely to become engaged and stay engaged. What's more, when they understand the importance and impact of giving back, they're apt to support the institution financially—now and in the future.
Join us on February 10th for a one-day interactive online learning experience where you will hear from subject matter experts and engage in focused small-group discussions with peers.
Participants will have an opportunity to:
Discover the latest trends and current best practices in young alumni giving
Exchange ideas, examples, and experiences with colleagues from other institutions 
Obtain workshop handouts and other materials
Earn CFRE credit
And more!
This event is ideal for annual giving and other advancement professionals at educational institutions who wish to learn more about young alumni giving.
AGN Members save an additional 20%.
Receive further discounts when registering multiple attendees from one institution.
Program
(all times are EDT)
---
10:50am - Workshop Sign-In Begins
11:00am - Welcome/Overview of the Day
11:15am - Understanding Young Alumni 
Discover what makes young alumni unique—including their stage of life and career, attitudes and beliefs, and relationship with their alma mater.
11:45am - Small Group Discussion
Engage in small-group discussions to talk through issues, share samples, and exchange ideas.
12:30pm - Break (30 minutes)
1:00pm - Engaging Young Alumni in Meaningful Ways
Explore strategies to engage young alumni through events, volunteer opportunities, and digital experiences in order to cultivate feelings of connectedness, value, and goodwill.
1:30pm - Small Group Discussion
Engage in small-group discussions to talk through issues, share samples, and exchange ideas.
2:15pm - Break (30 minutes)
2:45pm - Soliciting Young Alumni
Learn how to make a compelling case for support and solicit recent graduates through a variety of on-and-offline channels.
3:15pm - Small Group Discussion
Engage in small-group discussions to talk through issues, share samples, and exchange ideas.
4:00pm - Bringing It All Together
Conclude the day with a summary of lessons learned and opportunities to continue learning.
4:30pm - Workshop Ends
Faculty
---
Craig Waltman  |  Haverford College
Craig Waltman is Director of Annual Giving at Haverford College, where he oversees all aspects of the College's annual giving program. Prior to joining Haverford in 2010, he served as a fundraising strategy and communications consultant for nationally-known universities, public broadcasting stations, and others. He also held positions in annual giving at Swarthmore College and in advancement at The Pathway School. Craig is an active volunteer with STAFF, Elizabethtown College, and serves on the Board of his local YMCA. He has frequently served as a volunteer and presenter with CASE. Craig holds a B.A. in Psychology from Elizabethtown College.
Mae Parker |  Grinnell College
Mae Parker is the Director of Annual Giving at Grinnell College, where she leads a team that carries out the comprehensive annual fundraising efforts for the institution. Prior to joining Grinnell in 2013, she served in alumni relations and reunion giving roles at Earlham College. Mae is the Past-Chair for the STAFF organization, and Co-Chair for the Grinnell-Newberg Schools efforts in fundraising development for Diversity, Equity, and Inclusion work. Mae received a Certificate in Fundraising Management from The Fund Raising School at Indiana University. She holds a B.A. in Business and Nonprofit Management from Earlham College and an M.A. in Executive Development for Public Service from Ball State University.
Carrie Combs |  James Madison University
Carrie Combs is the Interim Senior Director of Alumni Relations and Annual Giving and Executive Director for the JMU Alumni Association at James Madison University, where she oversees institution-wide alumni engagement efforts. With nearly a decade of experience at JMU, she has also held roles in advancement relations and marketing strategy. Carrie holds both an MS and a BS in Technical and Scientific Communication, as well as a Post-Masters Certificate in College Student Personnel Administration, all from James Madison University.
Mary Risner | Westover School
Mary Risner is the Chief Development Officer at Westover School in Middlebury, CT, where she leads the Development and Alumnae Relations team in support of Westover School. She previously served as the Executive Director, Brown Annual Fund overseeing a $48 million Fund and Director of Class Giving and Reunion Programs at the University of Pennsylvania, where she oversaw reunion gift efforts for The Penn Fund. Her 22-year career in fundraising also includes more than a decade at Franklin & Marshall College where she served as the Director of Reunion Giving. Mary holds an M.S. in Organizational Dynamics from the University of Pennsylvania and a B.S. in Business Economics from Bloomsburg University of Pennsylvania.
Dan Allenby | Principal & Founder at Annual Giving Network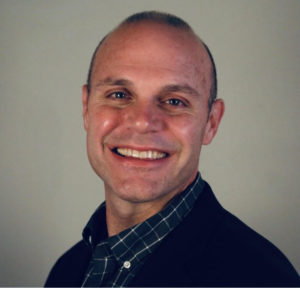 Dan is an author, speaker, and consultant who has worked with educational institutions for over 25 years to improve their fundraising results. An internationally-recognized expert on annual giving, he is the recipient of CASE's prestigious "Crystal Apple" award for teaching excellence. His book – Ideas for Annual Giving – offers designs for helping organizations increase their levels of sustainable philanthropic support. Dan served as the assistant vice president for annual giving at Boston University during its $1 billion capital campaign, and previously led fundraising and marketing programs at Tufts University, Georgetown University, and the National Geographic Society. He served on the faculty for CASE's Summer Institute in Educational Fundraising, and chaired its Senior Annual Giving Professionals Conference and Annual Giving Workshop for five collective terms. Dan holds a B.A. in History from James Madison University and an M.B.A. from Boston College.
---
For more information about this workshop, please contact us at 888.407.5064 or [email protected].