Workshop: Writing Direct Appeals
Overview
---
Welcome to AGN's Writing Direct Appeals workshop! This virtual event will take place online using Zoom and will begin on Thursday, March 17th at 11AM EST. You will be able to access each general session 5 minutes prior to its start time. To join the event, review the information and zoom links on the "Join Sessions" tab.
---
Writing well is one of the most important skills a fundraiser can possess. While you don't need to be an award-winning author to write strong appeals, you do need to be able to make the case for support in a clear and compelling way. Developing messages that resonate and selecting words that motivate can make all the difference. By refining your writing skills, your prospects are more likely to read your appeals and respond with a gift.
Participants will have an opportunity to:
Refine writing skills and learn best practices in messaging and appeals

Participate in interactive exercises and focused small-group discussions

Network with peers to share ideas and experiences

Obtain workshop handouts and other materials

And more!
If you need technical or customer support at any time prior to or during the event, please contact our dedicated support representative at 888.407.5064 or [email protected]
Join Sessions
---
To participate in a live session, please click below on the title of the session you wish to join. When a separate window opens in Zoom, please enter the password listed under the session title. Event audio is available via streaming (through your computer speakers) or you may listen over the phone by calling 929.205.6099 and entering Meeting ID 848 0004 0657. If you have any issues with the audio through your computer, we strongly advise you to dial in using the phone number. 
---
Welcome/Overview of the Day
(Password: DIRECT22)
11:00-11:15 AM Eastern Time
---
Getting in Sync with Your Audience
(Password: DIRECT22)
11:15-11:45AM  Eastern Time
Learn how to address different audiences and craft messages that communicate your institution's stories in a compelling way.
---
Small Group Discussions
(Password: DIRECT22)
11:45-12:30PM Eastern Time
Engage in small group discussions, while actively sharing, critiquing, and rewriting sample appeals.
---
Break
12:30-1:00PM Eastern Time

---
Structuring Your Appeal
(Password: DIRECT22)
1:00-1:30PM  Eastern Time
Discover how to organize your copy in a way that draws a reader in, builds momentum, and flows smoothly.
---
Small Group Discussions
(Password: DIRECT22)
1:30-2:15PM Eastern Time
Engage in small group discussions, while actively sharing, critiquing, and rewriting sample appeals.
---
Break
2:15-2:45PM

---
Enhancing Your Ask
(Password: DIRECT22)
2:45-3:15PM Eastern Time
Find out how to craft an "ask" in a way that stands out and motivates prospects to make a gift.
---
Small Group Discussions
(Password: DIRECT22)
3:15-4:00PM Eastern Time
Engage in small group discussions, while actively sharing, critiquing, and rewriting sample appeals.
---
Bringing It Together/Wrap-up
(Password: DIRECT22)
4:00-4:15PM Eastern Time
Conclude the day with a summary of lessons learned and opportunities to continue learning.
For more information, please contact us at 888.407.5064 or [email protected]
Faculty
---
Amanda Davis | University of Oklahoma
Amanda Davis is the Assistant Vice President for Campaign Leadership at The University of Oklahoma Foundation, Inc. where she is responsible for leading the development and execution of campaign fundraising strategies. Previously she served as the Associate Vice President of Annual Giving and University Programs at the Oklahoma State University Foundation and has held other leadership positions at Oklahoma City University, University of Missouri-Kansas City, and the University of New Orleans. She holds a B.A. in English and Sociology from the University of Missouri-Columbia and an M.P.A. from University of Missouri-Kansas City.
Gina Fiorillo | Rutgers University
Gina Fiorillo is the Senior Director of Annual Giving at the Rutgers University Foundation, where she manages multichannel fundraising efforts including direct mail, phonathon, and email. Her 20-year career includes work at Kean University and Douglass College as well as several non-profits including Slow Food USA and the George Street Playhouse. Gina holds a B.A. in English from Douglass College and an M.P.A from the School of Public Affairs & Administration, Rutgers University.
Meredith Johnston | The Scripps Research Institute
Meredith Johnston is the Vice President of Philanthropy at The Scripps Research Institute in La Jolla, California, where she currently oversees the comprehensive fundraising efforts. She's led annual and major gift programs at The University of California, Riverside and the University of California, San Diego and served previously as the Associate Vice President for Annual Giving at Oklahoma State University. A recognized industry speaker and CASE presenter, Meredith holds a B.A. in Literature from the University of North Texas.
Tracey Palmer | Palmer Communications
Tracey Palmer is the Principal/Writer/Editor for Palmer Communications. For more than 20 years, she has specialized in writing, editing, coaching, and project management--helping schools and colleges tell their stories, connect with their constituents, inspire their communities, and raise money. A recipient of CASE's Crystal Apple award for outstanding teaching and a CASE laureate, Tracey is also a regular presenter at industry writing conferences. She is the founder of Chicks Who Write, a professional networking group for women who write in greater Boston. Tracey holds a BA in American literature from the George Washington University and an MA in communication from Suffolk University.
Dan Allenby | Principal & Founder at Annual Giving Network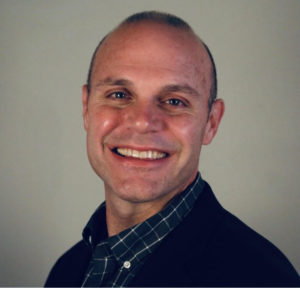 Dan is an author, speaker, and consultant who has worked with educational institutions for over 25 years to improve their fundraising results. An internationally-recognized expert on annual giving, he is the recipient of CASE's prestigious "Crystal Apple" award for teaching excellence. His book – Ideas for Annual Giving – offers designs for helping organizations increase their levels of sustainable philanthropic support. Dan served as the assistant vice president for annual giving at Boston University during its $1 billion capital campaign, and previously led fundraising and marketing programs at Tufts University, Georgetown University, and the National Geographic Society. He served on the faculty for CASE's Summer Institute in Educational Fundraising, and chaired its Senior Annual Giving Professionals Conference and Annual Giving Workshop for five collective terms. Dan holds a B.A. in History from James Madison University and an M.B.A. from Boston College.
Event Materials
Please click on the links below to access the workshop materials and additional training tools. 
---
General Materials
---
For more information, please contact us at 888.407.5064 or [email protected]