Workshop: Engaging Students in Philanthropy
December 9, 2021 from 11:00am - 4:30pm ET (Online)
Overview
---
Institutions that teach students about the impact of philanthropy and engage them in giving before they graduate tend to raise more money and have higher alumni participation rates. Starting from the moment freshmen step foot on campus and leading up to their commencement ceremony, student philanthropy programs are central in building a culture of philanthropy and ensuring continued and lifelong alumni support after graduation.
Join us on December 9th for an interactive online workshop that will provide you with a framework for planning and executing successful student philanthropy programs at your institution.
Participants will have an opportunity to:
Learn about the latest trends and current best practices in student philanthropy

Participate in interactive exercises and focused small-group discussions

Network with peers to share ideas, examples, and experiences

Obtain workshop handouts and other materials

Earn CFRE credit

And more!
This event is ideal for annual giving, alumni relations, development, communications, and other advancement professionals at educational institutions who wish to learn more about the latest trends and best practices in student philanthropy.
AGN Members save an additional 20%

Receive further discounts when registering multiple attendees from one institution
Program
(all times are EDT)
---
10:50am - Workshop Sign-In Begins
11:00am - Welcome/Overview of the Day
11:15am - Educating Students about Philanthropy
Learn how to teach students about the important role that giving plays and the impact it has at their institution.
11:45am - Small Group Discussion
Engage in small-group discussions to talk through issues, share samples, and exchange ideas.
12:30pm - Break (30 minutes)
1:00pm - Engaging Students as Volunteers
Discover ways to recruit and mobilize student leaders to support your efforts.
1:30pm - Small Group Discussion
Engage in small-group discussions to talk through issues, share samples, and exchange ideas.
2:15pm - Break (30 minutes)
2:45pm - Soliciting Students for the First Time
Learn how to plan, organize, and execute senior class gift campaigns and other student-focused fundraising appeals.
3:15pm - Small Group Discussion
Engage in small-group discussions to talk through issues, share samples, and exchange ideas.
4:00pm - Bringing It All Together
Conclude the day with a summary of lessons learned and opportunities to continue learning.
4:30pm - Workshop Ends
Faculty
---
Craig Waltman |  Haverford College
Craig Waltman is Director of Annual Giving at Haverford College, where he oversees all aspects of the College's annual giving program. Prior to joining Haverford in 2010, he served as a fundraising strategy and communications consultant for nationally-known universities, public broadcasting stations, and others. He also held positions in annual giving at Swarthmore College and in advancement at The Pathway School. Craig is an active volunteer with STAFF, Elizabethtown College, and serves on the Board of his local YMCA. He has frequently served as a volunteer and presenter with CASE. Craig holds a B.A. in Psychology from Elizabethtown College.
Geoff Hallett |  Penn State University
Geoff Hallett serves as the Associate Director of Annual Giving, Next Generation Philanthropy at Penn State University, where he has been a member of the annual giving team for nearly 10 years. In his current role, Geoff oversees student and recent graduate engagement and philanthropy, digital fundraising initiatives, and the university's day of giving. Prior to his time at Penn State, Geoff worked in student and recent graduate giving at Bucknell University. Geoff holds a B.A. in Political Science from Bucknell University.
Samantha Hill |  Duke University
Samantha Hill is the Director of Phonathon and Student Engagement at Duke University, where she oversees the university's phonathon program and all aspects of engaging students in philanthropy for the institution. Prior to her current position, she held roles in phonathon management at both Duke and UNC Greensboro, and originally learned the ropes as a student caller. Samantha has a B.A. in Liberal Arts and Sciences, General Studies and Humanities from University of North Carolina at Greensboro.
Becca Widmer |  Drake University
Becca Widmer is the Director of Annual Giving at Drake University, where she leads comprehensive annual fundraising efforts for the institution. She has more than 10 years of experience working with higher-education annual fund programs, most recently as the Director of Annual Giving Programs at Rollins College. Becca has also worked in annual giving at Columbia University and the University of Iowa Foundation. She holds a B.A. in Communication Studies from Wartburg College and an M.S. in Fundraising Management from Columbia University.
Dan Allenby | Principal & Founder at Annual Giving Network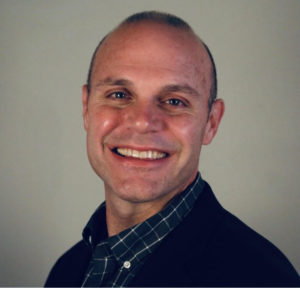 Dan is an author, speaker, and consultant who has worked with educational institutions for over 25 years to improve their fundraising results. An internationally-recognized expert on annual giving, he is the recipient of CASE's prestigious "Crystal Apple" award for teaching excellence. His book – Ideas for Annual Giving – offers designs for helping organizations increase their levels of sustainable philanthropic support. Dan served as the assistant vice president for annual giving at Boston University during its $1 billion capital campaign, and previously led fundraising and marketing programs at Tufts University, Georgetown University, and the National Geographic Society. He served on the faculty for CASE's Summer Institute in Educational Fundraising, and chaired its Senior Annual Giving Professionals Conference and Annual Giving Workshop for five collective terms. Dan holds a B.A. in History from James Madison University and an M.B.A. from Boston College.
---
For more information about this workshop, please contact us at 888.407.5064 or [email protected].