Workshop: Developing an Annual Fund Plan
May 19, 2022 from 11:00am - 4:30pm ET (Online)
Overview
---
When it comes time to develop a plan for your annual giving program, it's important to approach the process in a thorough and thoughtful way. This is especially true in the months leading up to the beginning of a new fiscal year. Establishing the right goals, defining segments and messages, developing a schedule, and collaborating with colleagues are all important aspects of planning that will help you optimize your strategy and keep your program focused and productive in the year ahead.
Join us on Thursday, May 19th for a one-day interactive online workshop that will provide you with a framework to develop a more strategic plan for your annual giving program.
Participants will have an opportunity to:
Get advice and feedback from experts and peers to guide their planning process

Participate in interactive exercises and focused small-group discussions

Network with peers to share ideas and experiences

Obtain workshop handouts and other materials

Earn CFRE credit

And more!
In addition, all workshop registrants will receive a FREE registration to AGN's Fundamentals of Strategic Planning Webinar, which will take place live on 5/17 (two days before the workshop). All workshop registrants are encouraged to watch this webinar prior to the workshop as it will provide a framework for developing an annual fund plan and will prepare them to participate in the workshop's small group discussions. An on-demand recording will be available for those who can't attend the live webinar.
This event is ideal for annual giving and other advancement staff, as well as colleagues from outside of advancement who are stakeholders in the annual fund planning process each year.
AGN Members save an additional 20%

Receive further discounts when registering multiple attendees from one institution
Program
(all times are EDT)
---
10:50am - Workshop Sign-In Begins
11:00am - Welcome/Overview of the Day 
11:15am - Setting Goals (15 minutes)
Learn how to establish the right goals and use them to keep your program focused and productive throughout the year.
11:30am - Small Group Breakout #1 (45 minutes)
Engage in small-group discussions to talk about issues, share examples, and exchange ideas.
12:15pm - Segmenting Your Audience (15 minutes)
Discover what makes your audiences unique, and how breaking them down into groups can help to personalize your outreach and communication.
12:30pm - Small Group Breakout #2 (30 minutes)
Engage in small-group discussions to talk about issues, share examples, and exchange ideas.
1:00pm - Break (60 minutes)
2:00pm - Welcome Back 
2:15pm - Developing Your Calendar (15 minutes)
Explore how to design an integrated schedule of appeals and activities that will help you achieve your goals.
2:30pm - Small Group Breakout #3 (45 minutes)
Engage in small-group discussions to talk about issues, share examples, and exchange ideas.
3:15pm - Collaborating with Colleagues (15 minutes)
Examine ways to work with others to implement your plan and achieve sustainable success.
3:30pm - Small Group Breakout #4 (30 minutes)
Engage in small-group discussions to talk about issues, share examples, and exchange ideas.
4:00pm - Bringing It All Together
Conclude the day with a summary of lessons learned and opportunities to continue learning.
4:15pm - Workshop Ends
Faculty
---
Craig Waltman  
Craig Waltman is Director of Annual Giving at Haverford College, where he oversees all aspects of the College's annual giving program. Prior to joining Haverford in 2010, he served as a fundraising strategy and communications consultant for nationally-known universities, public broadcasting stations, and others. He also held positions in annual giving at Swarthmore College and in advancement at The Pathway School. Craig is an active volunteer with STAFF, Elizabethtown College, and serves on the Board of his local YMCA. He has frequently served as a volunteer and presenter with CASE. Craig holds a B.A. in Psychology from Elizabethtown College.
Gina Fiorillo  
Gina Fiorillo is the Senior Director of Annual Giving at the Rutgers University Foundation, where she manages multichannel fundraising efforts including direct mail, phonathon, and email. Her 20-year career includes work at Kean University and Douglass College as well as several non-profits including Slow Food USA and the George Street Playhouse. Gina holds a B.A. in English from Douglass College and an M.P.A from the School of Public Affairs & Administration, Rutgers University.
Adam Bradley  
Adam Bradley is the Director of Annual Giving at The University of Michigan, where he steers the vision and strategy of annual giving and pipeline efforts for the institution's schools, colleges, and non-degree granting units, including centralized annual giving efforts, digital fundraising, telefund, and student philanthropy. His previous roles include Lead Director of Annual Giving for Michigan's Ross School of Business, and Associate Director of Marketing, through which he ran the university's call center. He also served as a research manager and consultant at Qualigence International for nearly a decade. Adam holds a B.B.A. in Marketing from the Ross School of Business.
Mary Risner 
Mary Risner is the Chief Development Officer at Westover School in Middlebury, CT, where she leads the Development and Alumnae Relations team in support of Westover School. She previously served as the Executive Director, Brown Annual Fund overseeing a $48 million Fund and Director of Class Giving and Reunion Programs at the University of Pennsylvania, where she oversaw reunion gift efforts for The Penn Fund. Her 22-year career in fundraising also includes more than a decade at Franklin & Marshall College where she served as the Director of Reunion Giving. Mary holds an M.S. in Organizational Dynamics from the University of Pennsylvania and a B.S. in Business Economics from Bloomsburg University of Pennsylvania.
Dan Allenby  |  Principal & Founder at Annual Giving Network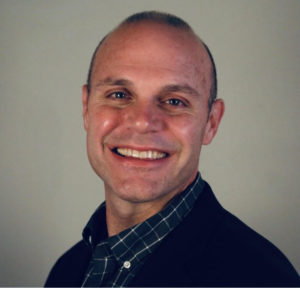 Dan is an author, speaker, and consultant who has worked with educational institutions for over 25 years to improve their fundraising results. An internationally-recognized expert on annual giving, he is the recipient of CASE's prestigious "Crystal Apple" award for teaching excellence. His book – Ideas for Annual Giving – offers designs for helping organizations increase their levels of sustainable philanthropic support. Dan served as the assistant vice president for annual giving at Boston University during its $1 billion capital campaign, and previously led fundraising and marketing programs at Tufts University, Georgetown University, and the National Geographic Society. He served on the faculty for CASE's Summer Institute in Educational Fundraising, and chaired its Senior Annual Giving Professionals Conference and Annual Giving Workshop for five collective terms. Dan holds a B.A. in History from James Madison University and an M.B.A. from Boston College.
---
For more information about this workshop, please contact us at 888.407.5064 or [email protected].